Here is a small selection of invited talks I gave about AI, interactive systems and UX at several events such as IFA. If you are also interested in nice presentations/keynotes around topics such as "How does Deep Learning really work","Mistakes to avoid when starting your Machine Learning business", "AI at Work" or "How to prototype design AI-based and multimodal systems" don't hesitate to contact me!
IFA 2019 - gfu Insights & Trends 2019

The gfu Insights & Trends innovation forum was held on the 10th of July 2019 in Berlin and was organized by gfu Consumer and Home Electronics GmbH, the organizer of the famous IFA Exhibition. The event was moderated by Judith Rakers and I had the great pleasure to speak about AI and how my intelligent TV software Swoozy is able to recognize what is shown on the screen and to provide augmented content-related media from the semantic web.
Link to the presentation:
http://gfu.bolditalic.de/wp-content/uploads/2020/03/gfu-Insights-Trends-2019-Dr-Matthieu-Deru-DFKI-ohne-videos.pdf
Header and article photo credit:
http://gfu.bolditalic.de/en/insights-trends/review-and-presentations/
Presentation and Moderation @ IFA 2019 - IFA Next Booth - AI and the Future of Work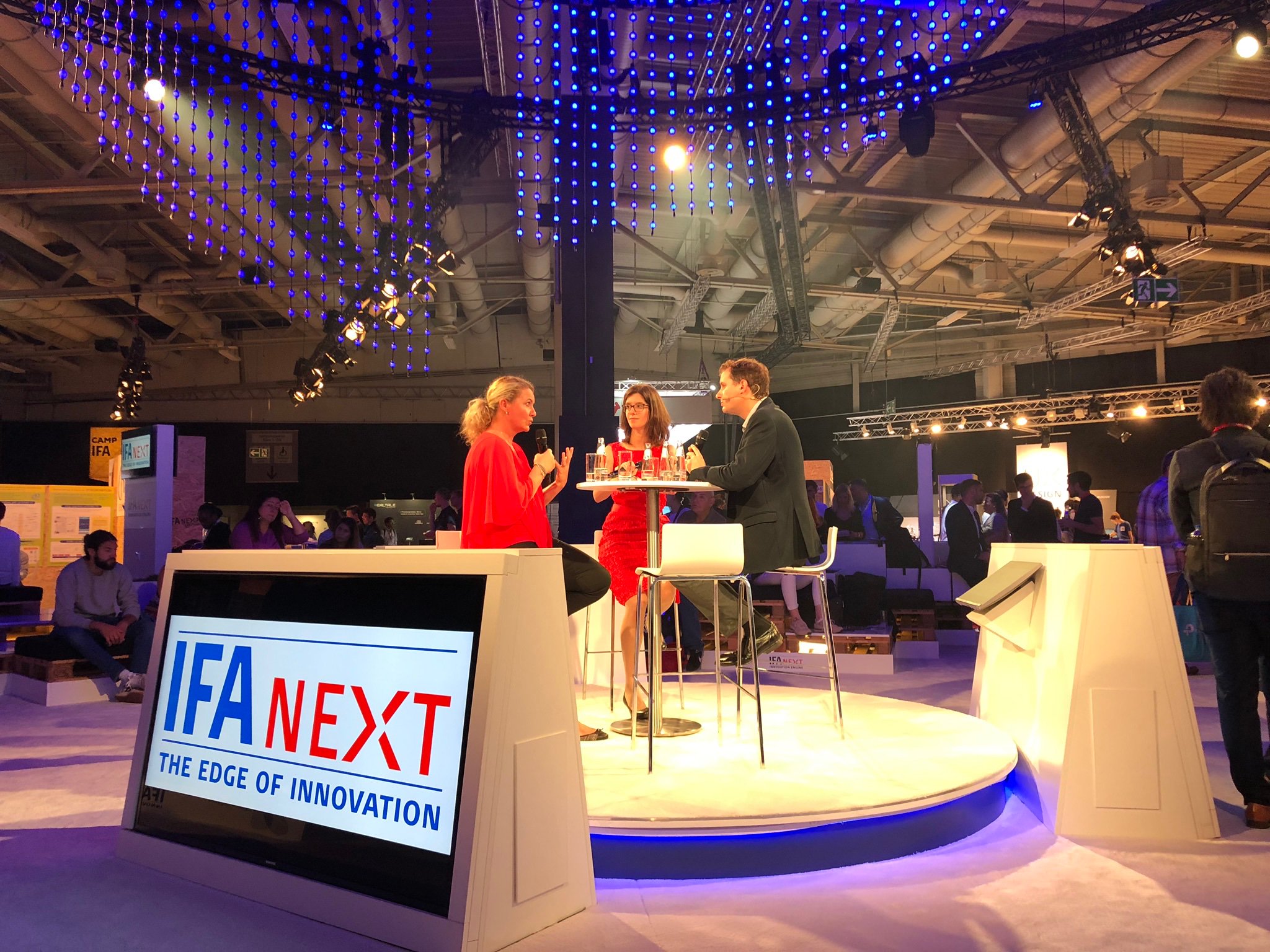 Round table about "AI Future Of Work" with Claudia Pohlink (T-Labs), Isabell Frank (Frank.AI) and Daniela Kluckert, MdB
Claudia Pohlink,
Photo credit: https://twitter.com/DFKI/status/1172062090275753984
Selected talks/presentations